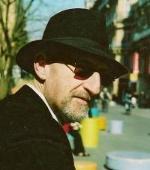 Jim Bruce Blues Guitar Lessons
Options - Subscribers Only
Individual Lessons
Option 1 - Buy Individual Lesson Downloads (Instant after payment)

Lesson List
Each lesson is $5 (approx. 4 €uros)
(Click the song title to see either a performance -
see lesson previews here
)
Baby Please Don't Go
Lightnin' Hopkins

Blues Day Blues
Scrapper Blackwell

Blues Before Sunrise
Scrapper Blackwell

Careless Love
Blind Boy Fuller

CC & O Blues
Pink Anderson

Come On Boys
Blind Blake

Crossroads
Robert Johnson

Diddie Wah Diddie
Blind Blake

Down and Out
Scrapper Blackwell

Down The Country
Blind Blake

Dupree Blues
Willie Walker

Glory Of Love
Big Bill Broonzy

Hey Hey
Big Bill Broonzy

Key To The Highway
Big Bill Broonzy

Kokomo Blues
Scrapper Blackwell

Livin' With The Blues
Brownie McGhee

Love in Vain
Robert Johnson

Woman Called Mary
Lightnin Hopkins

Me and The Devil
Robert Johnson

Mobile Texas Line
Leroy Carr

Police Dog Blues
Blind Blake

Poor And Ain't Got A Dime
Floyd Council

Reap What You Sow
Mance Lipscomb

Satisfied/Pallet On The Floor
Mississippi John Hurt

South Carolina Rag
Willie Walker

Southern Rag
Blind Blake

Statesboro' Blues
Blind Wille McTell

That'll Never Happen No More
Blind Blake

Tootie Blues
Blind Blake

Too Tight Blues
Blind Blake

Truckin' Little Baby
Blind Boy Fuller

Untrue Blues
Blind Boy Fuller

Walkin' Blues
Robert Johnson

Weeping Willow
Blind Boy Fuller

West Coast Blues
Blind Blake

Worryin' You Off My Mind
Big Bill Broonzy

Goin' Down Slow
Mance Lipscomb

Early Morning Blues
Blind Blake

Chump Man Blues
Blind Blake

Guitar Chimes
Blind Blake

Hesitation Blues
Reverend Gary Davis

Depending on how many lessons you want, it may be cheaper to buy the complete pack - 36 complete lessons with over 11 hours of tuition. It works out at about $2.20 per lesson.

Complete Course Data-Disks
(36 lessons + 2 MP3 Albums)
Windows (WMV) or Mac (MOV) File Format
Specify Windows or Mac When Ordering
Purchase includes instant downloads and online access to all video lessons.

Includes first 36 lessons in the list above.