Country Blues Guitar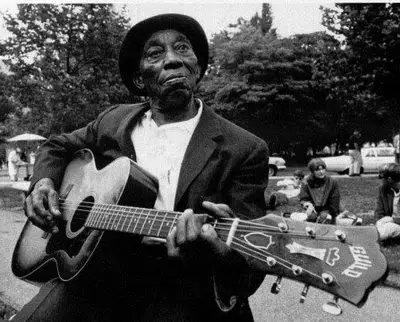 Country blues
can also be called acoustic blues, folk blues, backwoods blues, or rural blues. Its a generic description that encompasses the acoustic, mostly
guitar-based style of blues music
. It frequently included elements of gospel and
ragtime guitar
.
The blues was created in the Southern States
and rapidly spread to the rest of America which in turn caused the creation of many other regional styles, including include Chicago, Texas, Piedmont, Louisiana, West Coast, St. Louis, East Coast, New Orleans, Delta, and Kansas City blues.
When African-American audiences moved away from the blues in the early 1960s, preferring soul and rhythm and
blues
, so-called country blues became popular under the term "
folk blues
" and most of the sales were accounted for by mostly white audiences of college age.
Classic performers such as Sonny Boy Williamson
and
Big Bill Broonzy
recreated themselves and became folk blues performers, and Piedmont blues players such as Brownie McGhee were big successes on the folk festival circuits, both in the US and in Europe. Some people think that country blues just means that
country guitar music
is mixed with the blues - this is not the case.
Delta Blues Guitar Music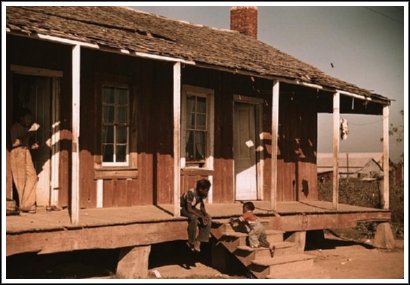 This is probably the first style of
blues music
to have appeared. It came from the Mississippi Delta, an area noted both for its fertile growing conditions and for the poverty of it's inhabitants.

The acoustic guitar is the dominant instruments
utilized, and
bottleneck guitar
is characteristic of this style. The vocals could be sensitive and mournful, but also passionately emotional and fiery.
Delta Blues
is generally thought of as a variation of the broader category 'country blues'.
Even though Delta blues for sure existed by the beginning of the 20th century,
it first recorded in the 1920s, when music publishing companies saw the possible profits in the colored audience for their Race records.
The big record labels produced the first records, which consisted more often than not of a person singing while
playing the guitar
.
Medicine Show Guitar and String Bands
In live performances, it was more common to play with a band of guitarists
. It is thought that Freddie Spruell was the first Delta blues man to cut a record. Freddie Spruell was born in 1893, probably in Lake Providence, which is in Louisiana. When he was a boy his family went to live in Chicago. He was one of the first
guitar playing blues men
to cut a record, with
Okeh Records
in 1926 - Milk Cow Blues on the A side and
Muddy Waters
Blues on the B side.
While growing up in the Chicago area, his music developed a powerful D
elta blues influence
. He also called himself Papa Freddie Spruell, sometimes Mister Freddie and now and again Mississippi Freddie Spruell.

Freddie stopped playing the blues in the 1940's
as his mother wanted him to go back into the church. Spruell was ordained as a preacher and he never played again, having died in Chicago in 1956. Talent scouts for the big record companies made some of the first recordings on trips to the South States, but sometimes the labels asked some Delta blues players to travel to Chicago and other cities to record.
Tommy Johnson and Ishman Bracey were recorded on the Victor label in 1928,
Robert Wilkins
was recorded by Victor in Memphis in 1928, and Big Joe Williams was recorded in Memphis in 1929 on the Brunswick label. Paramount recorded Son House in 1930 in Grafton, Wisconsin, and Charley Patton in 1929, 1930, and 1934 for the same company. Patton went to New York City for more recording sessions.

After that time, the early Delta blues
and many other forms of American folk music were recorded by John Lomax and his son Alan Lomax, who traveled around the South systematically saving music performed by everyday people and aiding in helping categorizing American folk music. They recorded thousands of examples, which are archived in the Smithsonian Institution.
Piedmont Blues Guitar Exponents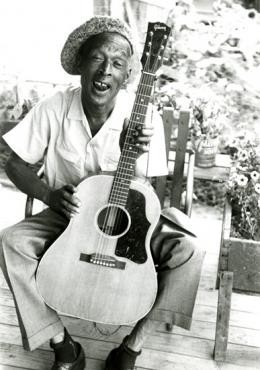 This came to be known as East Coast blues
and generally refers to a
guitar playing style
which is a
fingerpicking guitar
approach in which an alternating thumb bass string structure with a regular pattern accompanies a syncopated melody which is created on the treble strings mostly picked with one or more fingers.
The result is like ragtime piano, which probably gave the idea for this
bouncy guitar style
.

The phrase 'Piedmont Blues' was created
by
Peter B. Lowry
, a
blues music researcher
. It is unlike other
guitar styles
, and in particular the
Delta blues
guitar
style, by its syncopated bass rhythms.
The Ragtime Blues Guitar Masters
The Piedmont style probably began with the classic 'banjo frail' style of
fingerpicking
playing that was practice extensively in the South. It was based partially on banjo playing,
guitar string bands
, and ragtime piano techniques.
A new generation of musicians modified
these classic ragtime and syncopation techniques to
play the blues
in a very appealing way - many
blues guitarists
were influenced by players like Blind Blake and
Gary Davis
.
Author: Jim Bruce
Rating: 9 out of 10
Category: Music
Date: 2012/01