Open G Tuning Songs -
Open G Blues Guitar Tuning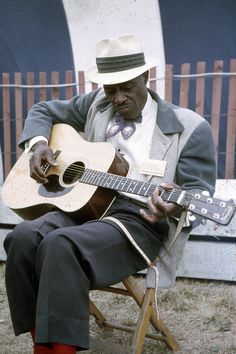 The video above opens with an old clip of me playing Crossroads by Robert Johnson on an old Johnny Joyce model Aria, and at 1:22 I start to explore the open G guitar tuning from a beginner's point of view.
It's a simpler tuning than open D, and it's perfect for playing with a bottleneck or slide. I use a thick glass bottleneck, which gives a different sound and feel to a steel or brass one – it's a matter of choice.
Open G is the most common example of alternate guitar tunings and using a slide is by far the most common technique for this Delta blues tuning. The bottleneck way of playing guitar consists of letting the surface of the slide rest on the strings while we strum or fingerpick.
Generally, the guitar action needs to be higher than when playing normal guitar, so it's a good idea to keep one guitar set up just for bottleneck. It's a great idea to set up a 'beater' for this.
Damping the strings with one of your fingers behind the bottleneck is very important, and takes a bit of practice – stick with it, because it's the backbone of the technique. The actual open G tuning guitar G (2m:58s) is quite easy, and involves taking just three strings down. The bass E comes down to D, the A string down to G and the high E also comes down to D.
TIPS FOR PLAYING SONGS IN

OPEN G TUNING

Although some delicacy is needed to make a good sound, the technique is quite forgiving when moving along the fret board to a particular note. A 'vibrato' action is used so that the bottleneck is hardly ever still – it wavers around a note, producing those ethereal blue sounds. One of the advantages of this is that you can slide up to a note, but don't need to hit it spot on – you can vibrate the bottleneck and 'fine tune'your position.


Bottleneck isn't the only style we can play when we use this blues guitar tuning. Here I demonstrate a picking pattern I developed to play Mobile Texas Line.

I've always had a love-hate relationship with open G blues tuning. Yes, it sounds great and it gives you the old authentic feel of the Delta blues, but for a long time I just could not stop those strings buzzing.
For many years I played folk music and during that time I was introduced to open D by a friend of mine. Of course this was finger-picking folk music and didn't involve a slide or a bottleneck.
I like the idea of open tunings but for a long time they were really a minor part of my repertoire, preferring to play Ragtime blues and Delta blues or fast Piedmont styles.
In particular I'd like to play Blind Blake tunes in open D, because some of them are slow, and some are fast and exciting. The slow pieces allow you to get into the music and to get into the chord structure of an open tuning, well the fast pieces are exciting when done well.
In those days, I did try to play bottleneck style with open D but it never really worked out. it wasn't until much later that I heard open G for the first time played properly in the slide or bottleneck style.
When I was a younger player, like many people, I was quite arrogant. I loved to play complex guitar styles and I tended to ridicule styles that were either too simple or in another musical genre.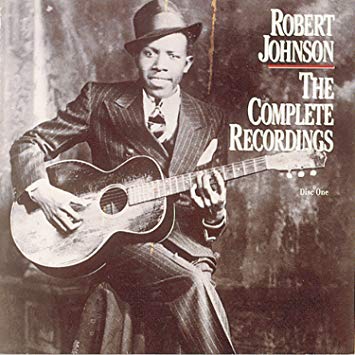 One night in the South of England, I happened to be in the folk Club in a small village, listening to the amateur floor singers and waiting my turn to play.
Folk clubs are a fantastic way to learn the trade of playing in front of people. While sitting there, a man walk to the stage and prepared to play.
As he walked past me I noticed that one of his guitar strings had a knot in it between the nut and the Capo.
On top of that, the strings were so old that they were green and rusty. I laughed behind my hand and made fun of this man, expecting to hear him play very badly.
He had only played two notes before I realised that this was something special. He fitted a glass bottle neck to his ring finger and moved it lightly over the strings to the 12th fret, before bringing it down to the 7th fret, and then the 5th fret, creating the most wonderful, plaintiff blues is sound. It was as though I was transported back to the Mississippi Delta.
This was perhaps the biggest lesson I'd ever had in playing guitar. First of all, you don't need to be a technical genius or be a fantastically complex finger picker to produce some wonderful blues music.
Secondly, a good guitar player will adapt to his instrument and the strings that he has. This is the genius of playing the Blues. It's a feeling more than technique.
In the case of this young man, the state of the strings actually helped produce that authentic old sound. New guitar strings tend to have a bright and lively sound, which doesn't translate well into the old blues. In addition, the windings of the lower guage phosphor bronze strings tend to be raised and make quite a scraping sound as the bottleneck is pushed along.
If you are intending to play in the bottleneck style a lot, or almost exclusively, it's probably a good idea to use flat-wound strings. It really doesn't matter if they are nickel steel bronze or phosphor bronze, but I find that the bronze style strings produce a warmer sound. As with all strings, it's a personal thing and it's always best to try a few sets before you decide.
Listen to some short clips of popular classic blues songs in open G:
Kassie Jones by Furry Lewis
Kassie Jones Part 1 FURRY LEWIS (1928) Blues Guitar Legend.mp3
It's said that Muddy Waters played Walkin' Blues before Robert Johnson
. An early field recording seems to verify this, and later live performances such as the one below certainly show a master guitar player at work.
The frailing guitar picking style of Son House is legendary and 'Death Letter' is a fine example of his technique for playing a blues in open G. He was an adult when Robert Johnson was still a child and the younger guitar player would follow him around, trying to be more like his hero.
Muddy Waters (acoustic) at Newport 1968 Walkin Blues.mp3
Ready? Set? Guitar in tune?
Use the tuner below to make sure we're close. That way can follow along with the tablature for Crossroads. Click on the audio for a quick tune-up and get into open G tuning.
Son House Death Letter Blues.mp3
Robert Johnson- Crossroad.mp3
OK. Open G Blues Tabs - Now let's take a look at my version of Crossroads blues.
Guitar Tuning - Open G - DGDGBD.mp3

Open G - Crossroads Intro Tab 1.mp3

Open G - Crossroads Intro Tab 2.mp3
Open G - Crossroads Intro Tab 3.mp3