What Are The Best Guitar Strings To Play Acoustic Blues?
Some years ago I was visiting a folk club south of London listening to some music being performed by a jug band. That was rather unusual by itself, as many folk venues at that time were very traditional in the UK, which translates as 'no
blues music
' and 'no electric!'
The resident bunch of musicians was a multi instrument
jug band
called 'Ginger Jug'. They performed anything from Piedmont
ragtime
to
Robert Johnson
and everything in between. The act was entertaining and remarkably authentic, just like one would imagine an authentic jug band to sound like. The players might shout out to the people listening during a piece, who would then respond by singing a part of the chorus or refrain. This was great entertainment, made all the better for the fact that the group of players were never the same people each time they performed.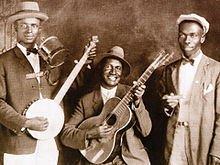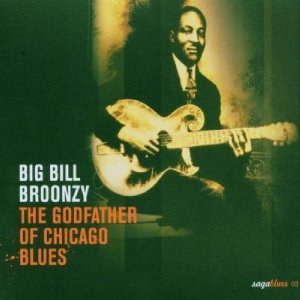 That said, there was a hard core group of players – maybe six in all, but more people would turn up and simply join the group. Sometimes, the impression was really good. Even when the music was less than perfect, the sense of fun about the whole thing made it work out.
It was during this specific evening that I received a lesson in
how to play the blues
and the importance of choosing guitar strings. During one of the breaks, a lone guitar player ambled to the front with an old guitar. Let's pause here, and I'll give you some back ground into my musical status during the previous few years.
After moving from the North, I stayed (for a while) in London and began to learn classic
ragtime blues guitar
, such as the style made famous by
Blind Arthur Blake
. I also entertained for a living and so my guitar strings I considered crucial to my playing. When I started, I tried many kinds and different thickness strings before choosing to use light guage phosphor bronze. Unfortunately, I played with stainless steel picks picks exclusively, which really wore the strings down. Eventually, I found myself replacing the strings every few days, which was kind of an expense I could do without. I accepted this situation, as I reasoned that the strings are crucial to my playing. Any way, back to the folk club ...
I think that I was pretty big headed in those days, but hey – I was young and we all go through it. I was actually sniggering about the state of his box, particularly his strings. The wound strings were green with corrosion in places and the treble strings were a little rusty. Taking a closer look, I saw that the bass E string had broken at some time and was tied back together with a knot just above the nut! I could hardly believe it. Surely he wasn't going to play this thing?
You've probably guessed what happened next? The guy began to play and I was instantly chastised. His playing wasn't really complex, but it sounded so real that I was deeply jealous. He
played authentic blues
and that's all that mattered. The strings didn't matter much at all. The basses didn't need to sustain, as he muted the sound heavily with the palm of his right hand. If the treble strings were not in tune, then he'd bend them in. This time tested technique added to his impeccable timing made it a superb listening experience, which taught me a lesson.
I remembered
Muddy Waters
' famous saying. When asked what was his favorite guitar was for
playing the blues
, he said , "It doesn't matter – just give me a
guitar
and I'll make you weep."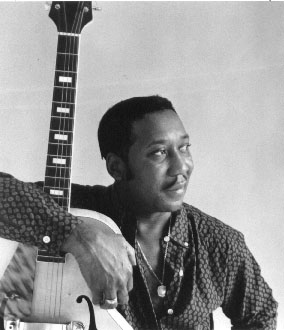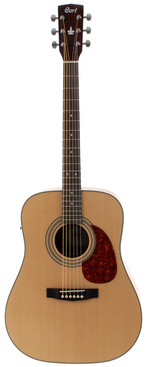 Muddy Waters
Martin 000x1AE