Acoustic Blues Guitar Lessons From Jim Bruce

I started producing lessons some years ago, just for fun really, starting off with 'That'll Never Happen No More' by Blind Blake. I was living in a camping car in a field at the time, making money playing in the city when I needed to! That first lessons took me three weeks to complete and I had to learn a lot about video technique to make it work?

I posted it on Youtube and the response was great, giving me motivation to do some more. there are now 40 video lessons in my pack, covering all major acoustic blues artists and all guitar styles (bottleneck, ragtime, delta blues, Gospel, Carolina, Piedmont, Texas). i tried to make it a definitive work, which means that you have everything there you need to play an extensive repertoire of great blues classics.
What Is The Best way to Start Playing the Blues on Acoustic Guitar?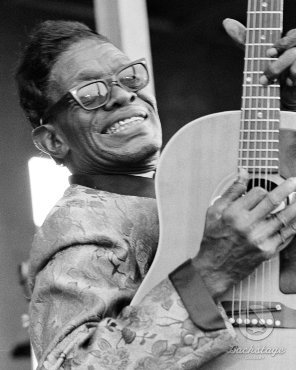 Many people say that it's imortant to learn theory, but I never did and the early blues men obviously didn't, so is music theory useless? Well, not really. When you move into the realms of electric blues and play with other guitarists, it's a massive help. Whatever approach you take to learning the blues guitar, always remember that its mostly a feeling.
I've seen many fantastic players that leave an audience cold. I"ve also seen guitarists play something simple and absolutely captivate their audience. Perhaps (as usual) the middle way is the best - competency on guitar with that old bluesy feeling. If you have one without the other, it doesn't speak to people, which is what you are trying to do.
A great way to start is the key of E. with E, A and B7 you've go a basic blues you can mold to your style. great thing about the blues in E - you can make it as simple or as complex as you wish, as long as you have the feeling! Listen to songs by Lightnin' Hopkins, the father of Texas acoustic blues and you'll see what I mean.
Before you move on, please check out my blues lesson course called 'From Texas To the Delta'.
 Basically, these 40 lessons present just about everything I know about acoustic blues guitar picking, gathered over 30 years of performing - it's my life's work!
Date: 2014-07-15
Category: Music