Acoustic Guitar Lessons - How Vital Is Guitar Quality To A Performance?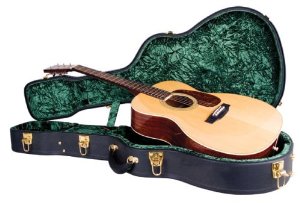 After listening to a superb blues guitar performance,
one of the most common questions that is posed by the people listening is 'what
make of guitar
are you playing' ?
This is proof of a common myth concerning a guitarist's performance, basically that it's the
guitar
rather than the musician that makes the music! People don't consider all the
guitar lessons
and hundreds of hours practicing!
All guitarists dream of having the best quality
and most expensive instrument, and somehow think that it will improve their talents.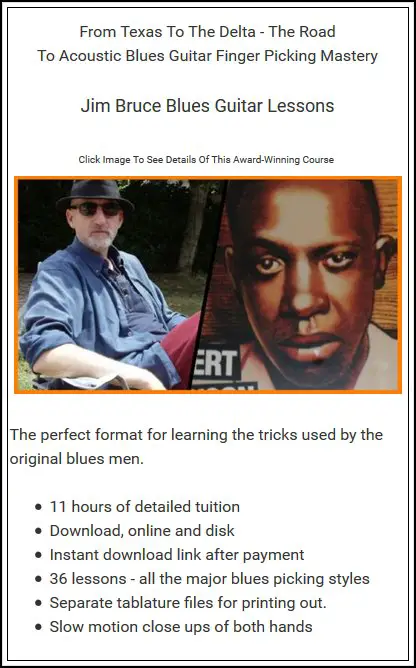 Naturally it helps to use a really excellent guitar, but a good guitarist will get a great sound out of most any instrument, more or less. It's pretty safe to say that you can purchase a reasonable quality guitar for several hundred dollars these days, and for most purposes, it will be OK. The difference between an instrument valued at 500 dollars and another priced at 2000 is quite small.
Small or Large Guitars Best For Fingerpicking?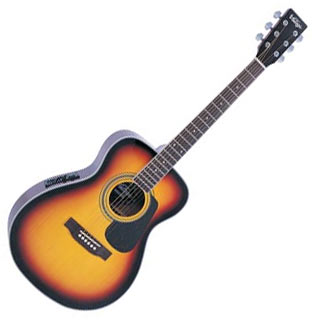 Naturally, it all depends on the instrument, and there are normally exceptions at either extreme.

For instance, Vintage market a small bodied guitar which costs well under 200 dollars which was given the 'Best Acoustic Parlor Guitar Under $1000' award from Acoustic Guitar Magazine several years ago.

On the other hand, I went to visit an acquaintance who owns no less than five expensive Martin guitars of different ages, and none of them were that 'special'.

It additionally depends on what you use the guitar for. If you perform acoustically to a really appreciative audience, then the full acoustic range and harmonics are very important for the overall effect.

Nonetheless, if you use the instrument amplified by a pickup inside the guitar body or located under the bridge, then the more delicate features of the fabrication intended to improve the acoustic guitar sound are just wasted.

What Is the Cost Of A Good Quality Fingerstyle Guitar?
The best advice is to commit over $200 but something less than $800. You will definitely get something between those limits that will fit your style. Search prudently, and think about a decent used acoustic guitar, if you are sure it has been looked after.

Not long ago I saw an advert on Ebay for an ancient Stella guitar which sold for 300 dollars. Of course, it wouldn't sound like a top quality guitar, but it's a piece of history and I bet it was a very mellow blues guitar. It definitely looked wonderful.
Rating: 9 out of 10
Author: Jim Bruce
Date: 2012/01
Category: Music